press / photos / request sw / order CD / join email list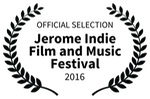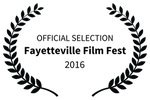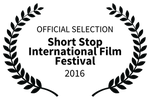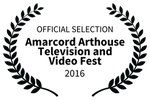 WINTER 2018 For tour stories and to keep in touch, Follow us on Facebook
Welcome to our website!
Thanks so much to all the folks who have come out to recent shows- It has been so awesome to see and play for you!!
We have some great shows coming up—we'll be in Waltham this Sunday (2/25, 3 PM) as part of a benefit concert for our wonderful friend Lizbeth, who is living with Huntington's Disease. It's going to be a great rock and blues party- we'll be sharing the bill with Brad Faucher and Session 450, the Watch City Band, and more!

We are also very excited to be returning to the Plough & Stars in Cambridge with the full band on Sunday, March 11th (4-6 PM)- we'll be sharing some brand new songs, and will have some special guests, as well!

For info on these shows, Saint Paddy's Day at the Cherry Tree, and more, visit our gigs page


We're also happy to announce that our 2nd Sundays residency at the Plough and Stars has been extended, so we will be back there with the band on Sunday, March 11th, Sun April 8th, Sun May 13th (Mother's Day), and Sun June 10th!!
Been doing lots of work on new songs/EP lately, here's a new one called "Between the Rivers"....
We'll be posting some live videos of new songs this month, as well- if you feel like "liking" us on Facebook, we'd be grateful, and you'll see them as they get done :)
Sending best wishes to you wherever you are, and hope to see you soon!!
Other news:
Our video for Feb Snow was recently featured in several film festivals, including the Jerome Independent Film Festival, Short Stop International Film Festival, the Amarcord Arthouse Film Fest, and the Fayetteville Film Festival, and was nominated for Best Music Video in the Hollywood Verge Film Fest. We've also recently added many new live videos from recent band concerts to our websiteŚCheck them out on our videos page

It's always great to hear from you- drop us a line to say hi on our contact page and sign our email list to be updated about performances, the new CD, new videos, and stories from the road.

We also love sharing new songs and videos on Facebook, so hop over and like us there, if you'd like :)


Been getting some great reviews (check out our press page to read them) !
Our latest CD, Escaping from the Pale Moonlight, is available on iTunes and CDBaby.

Check out our new reviews from Our Stage (an MTV Partner), The Alternate Root, and No Depression!








©2017 Bright Sound Productions